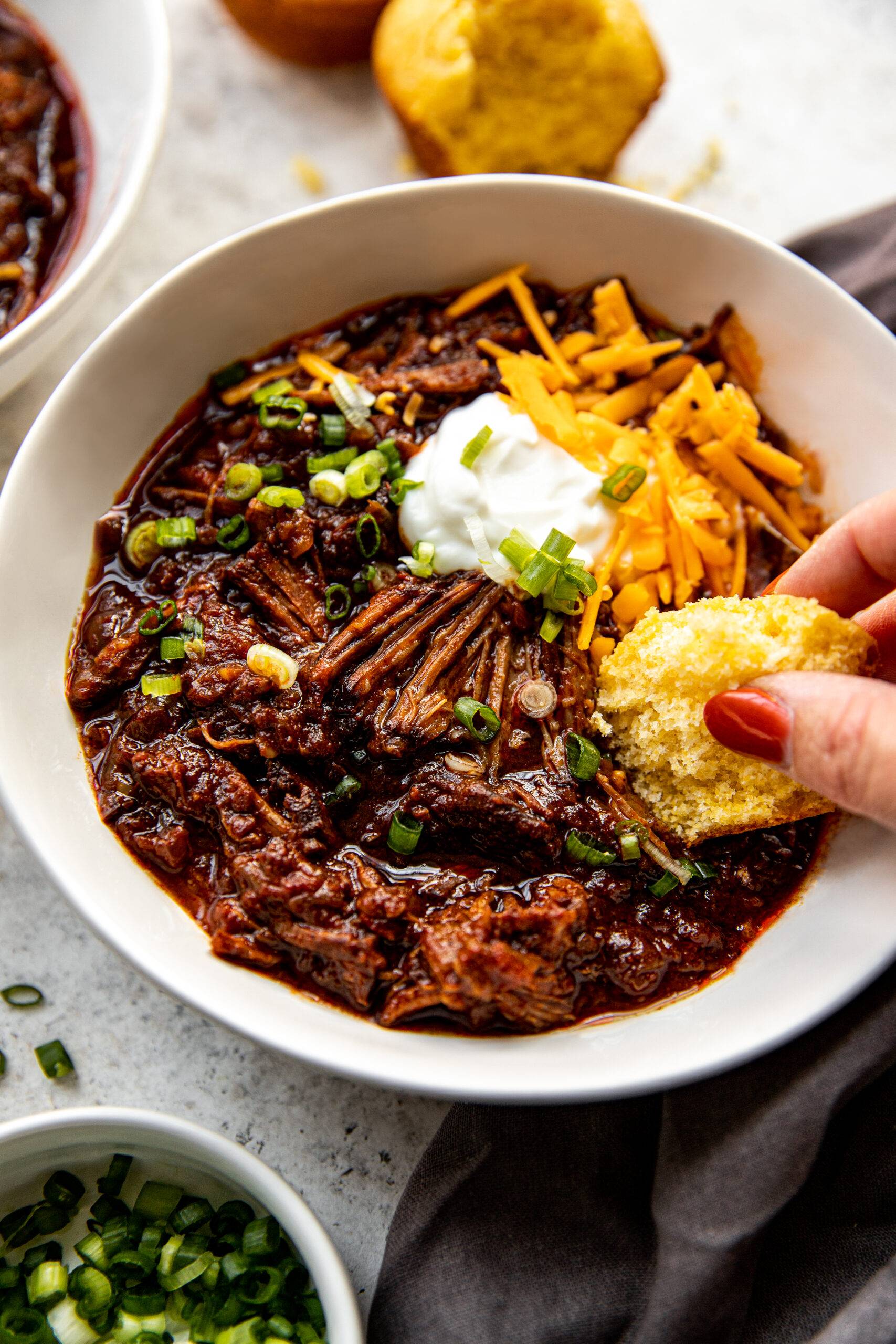 Why I Love This Chili
Is there any better feeling than walking into your house, when it's dark (already) at 5pm, and smelling the juicy, spicy, richness of Texas-style chili in the slow cooker?
This chili is rich and hearty, simple and uncluttered. No beans, no veggie chunks – just saucy chunks of juicy, tender beef that shreds apart with the lightest pull of a fork.
My friend Ang made this recipe for us years ago, and we've always laughed about this recipe that she used because the 2010 Food Network original that she was working from has a full 3/4 cup of chili powder in it.
We are not doing the 3/4 cup of chili powder thing, but I did using that old, nostalgic-to-me recipe to build this version.
The chili is beef, savory, rich and dark, but it's also mild enough that my two littles love it, especially when dolloped with sour cream, which is one of their favorite food groups.
Final pro-tip: I've made this into a casserole on more than one occasion, topped with cornbread buttermilk biscuits, and I'll get that recipe onto the internet very soon.